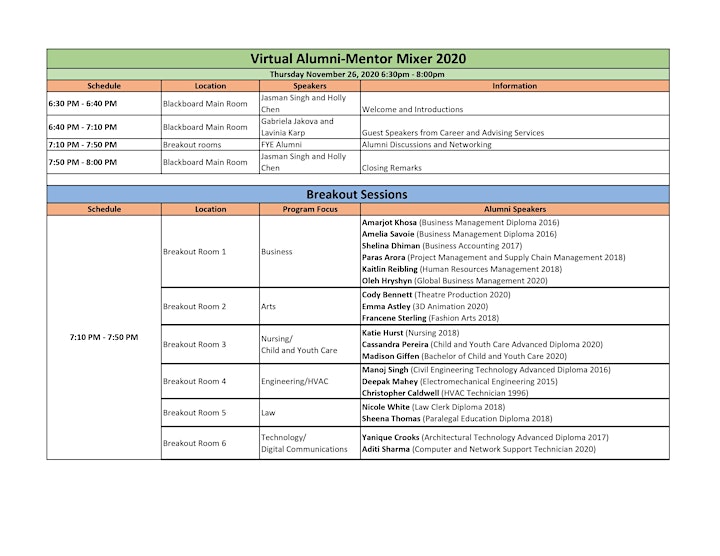 The Virtual Alumni-Mentor Mixer 2020 is a great opportunity for current FYE mentors to meet and network with former FYE mentors from Humber College! This event will host Humber College Alumni from a variety of different programs and disciplines as they share their experiences after graduating from Humber, their experiences finding jobs, placements, and internships in the COVID climate, the importance of social networking and LinkedIn, and so much more!
Guest Speakers:
Gabriela Jakova and Lavinia Karp from Career and Advising Services
This event is open to Humber students only. Please register here: https://www.eventbrite.ca/e/virtual-alumni-mentor-mixer-2020-tickets-129315581385
We look forward to seeing you!
FYE